杭州公司
NGZHOU WING-LINE INTERNATIONAL TEANSPORTATION CO., LTD
杭州巍航国际货运代理有限公司成立于2014年9月10日。经营上海和宁波出口的航线:欧洲, 地中海, 拉美, 北美, 非洲,中东红海, 印巴, 东南亚,东北亚, 大洋洲。 运价优惠, 船期密集, 航线覆盖面广, 出口直拼点多超过100个, 中转全球1000多个目的地。出口业务包括:整箱、拼箱、散货和空运业务,及特种箱的运输。承接订舱、报关、报检、内陆运输及仓储业务。
进口业务包括: 承接订舱、换单、清关及报检。 提供FOB 货物的从报价、联系国外客户到货物安排运输、货物跟踪配送等一条龙服务。
HANGZHOU WING-LINE INTERNATIONAL TRANSPORT CO., LTD was established on 10-Sep-2014. It operates on export shipping route starting from ports of Shanghai and Ningbo. With competitive shipping costs and intensive sailing schedules, the company covers wide shipping routes globally including Europe, Mediterranean Sea, Latin America, North America, Africa, Middle East & Red Sea, South East Asia, North East Asia and Oceania. It exports to more than 100 direct service locations and transits to over 1000 destinations worldwide.
The company's export service includes FCL, LCL, bulk cargo, services related to air freight and specialized container transport. It also provides container booking, customs clearance, inspection, inland transport and storage service.
The company's import service offers container booking, switching D/O, customs clearance, inspection. It also provides one-stop service of FOB shipments including quotation, foreign customers contact goods transportation, cargo tracking and delivery etc.)
公司简介Company Profile
出口事业部
出口产品优势: 海运集装箱为主,拼箱ECU杭州公司,自签单,运价覆盖上海出口和宁波出口;整箱覆盖上海和宁波口岸,订舱仓库拖车报关一条龙服务;香港,美国,加拿大,荷兰,英国有优势代理,拼箱整箱均可做此五国普通DDP送门点和参展货物特殊运输;空运方面,地处杭州,空运操作覆盖杭州,宁波和上海;铁路方面,有萧山海铁联运至宁波,绍兴海铁联运至宁波,义乌的义新欧中欧班列;海外仓主要配置在美国西岸长滩和西雅图,美国中部的达拉斯,可做整箱和拼箱在美国拆箱打托并送亚马逊仓库的服务。
Export Business Department
Export products advantages:
Sea-transported containers is the main type of delivery; ECU Hangzhou Company provides Self-signed bills; Coverage of freight rate on ports of Shanghai and Ningbo; Coverage of containers on Shanghai and Ningbo ports; One-stop service of booking warehouse/trailer/customs clearance. Hong Kong, the United States, Canada, the Netherlands, the United Kingdom have outstanding agencies, the containers can be used in these five countries for ordinary DDP delivery points and special transportation of exhibitors.
For air delivery, since Hangzhou has its own airport responsible for air delivery, operations/tasks relevant to air delivery cover entire Hangzhou, Ningbo and Shanghai.
For railway delivery, the company provides service regarding sea-rail transport from Xiaoshan to Ningbo, from Shaoxing to Ningbo, Yiwu to Europe via Xinjiang (by China-Europe train).
The oversea container warehouses are mainly located in Long Beach and Seattle in the West Bank of the United States and Dallas in the central United States. Service of packing and unpacking containers in the states and delivery to Amazon's warehouses are also provided.
进口事业部:
进口产品优势:主要从事杭州本地进口货物的报关,报检,国际国内货物运输,杭州本地的保税普通仓库,检验检疫监管冷库,普通仓库的经营业务,特殊要求货物的监装服务。在浙北地区的安吉市设有分公司,在湖州市设有办事处,在杭州下沙经济技术开发区设有办事处处理一般贸易和跨境电子商务的业务。报关报检涉及的杭州关区的现场业务处,下沙海关,富阳海关,杭州萧山国际机场海关,安吉海关,湖州海关。主要处理的进口货物为红酒,乳制品,水产,肉类产品,橄榄油以及其他食品类产品。拥有配套的杭州安涌进出口有限公司处理进出口代理业务。拥有丰富的进口食品类产品的操作经验。
Import Business Department
Import products advantages: mainly focused on declaration of goods imported in Hangzhou, Report for inspection, international and domestic cargo transport, Hangzhou local bonded ordinary warehouse, inspection and quarantine and supervision of refrigerating storage, ordinary warehouse business/service, supervision of cargos with special requirements.
There are branches in Anji City in northern Zhejiang Province ,offices in Huzhou City and in Hangzhou Xiasha Economic and Technological Development Zone providing service regarding general trade and cross-border e-commerce.
Customs declaration related to the Hangzhou Customs District on-site business office are Xiasha Customs, Fuyang Customs, Hangzhou Xiaoshan International Airport Customs, Anji Customs, Huzhou Customs. The main processing imported goods are red wine, dairy products, aquatic products, meat products, olive oil and other food products.
Hangzhou Anyong Import and Export Co., Ltd is responsible for importing and exporting agency service and has abundant experiences in operations of imported food products.
杭州巍航国际货运代理有限公司主要信息
Main Info. of Hangzhou Wing-Line International Transport Co., Ltd.
出口事业部:
地址:国都发展大厦一幢11楼B座,杭州市朝晖路182号。
Export Business Department
Address:Room B, 11/Floor, Guodu Development Building 182 Zhaohui Rd, Hangzhou, China 310014
Tel 0571- 85808647,85808648,85808649,85808650
Fax 0571- 85808651,85808652
邮编 310014
进口事业部
营业地址:浙江省杭州市钱江新城市民街66 号钱塘航空大厦2号楼3108室
直线电话:0571-87243201 总机:0571-85055592 传真:0571-85058055
Import Business Department
Address: Room 3108, 2 / F, No. 66 Qiantang Aviation Building, 66 People Street, Qianjiang City, Hangzhou, Zhejiang Province,China
Tel: 0571-87243201 Operator: 0571-85055592 Fax: 0571-85058055
Contact List:
| | | | |
| --- | --- | --- | --- |
| Name | Title / Position | Ext. No. | Mobile No. |
| SUNNY SL | Manager | ext. 810 | 13003612537 |
| VICTOR WEI | Sales Manager | ext. 812 | 13606706301 |
| CHENJUN | Import manager | ext. 805 | 13906510312 |
| LILY GUO | Sales | ext. 803 | 15397122236 |
| | | | |
| CHEN WEI | Sales | ext. 806 | 13967116091 |
| RAPHAEL ZY | Op. Manager | ext. 809 | 13957126540 |
| XIAO XU | Account | ext. 814 | 13868065540 |
孙立 (Sunny Sun)

(SINOTRANS SHANGHAI),DSR SENATOR LINE (CHINA),ECU-LINE (CHINA)工作。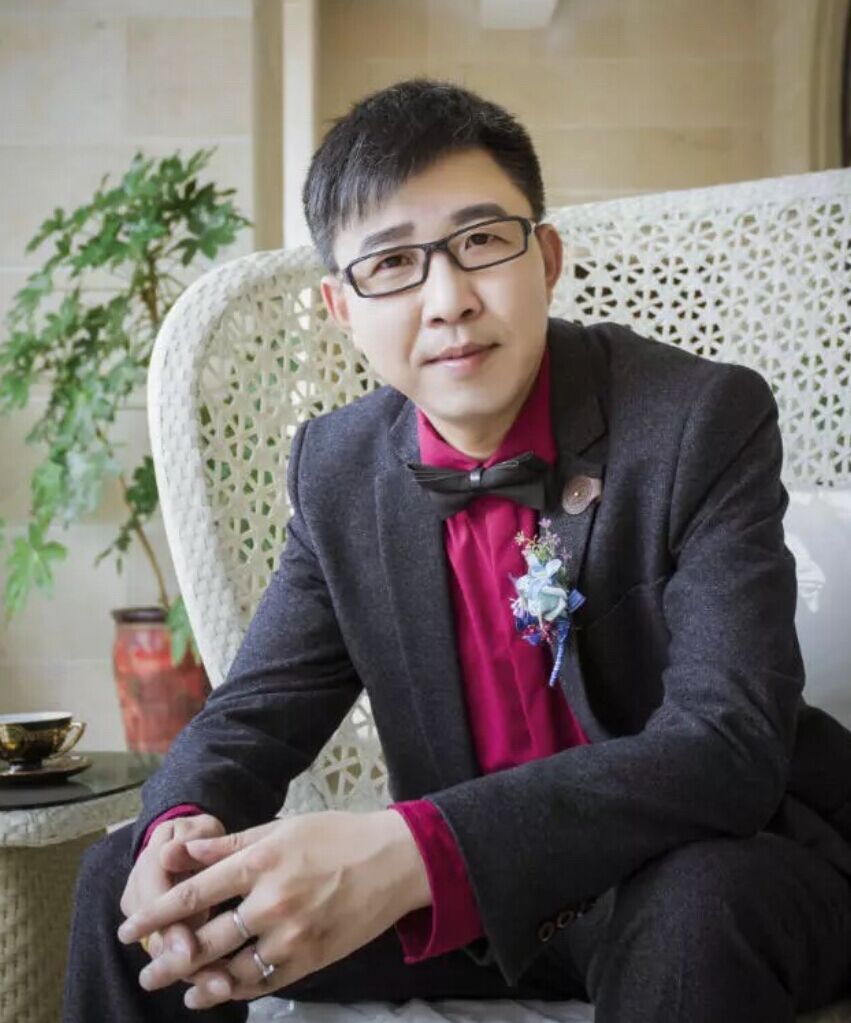 孙立大学毕业后,进入中国外运上海公司,从一名普通的订舱操作做起,同时进入上海海运学院培训。1年后加入当时世界第七大航运公司DSR SENATOR LINE (CHINA)工作, 从一名普通的销售逐渐成长为地区销售主管。1998年进入ECU-LINE (CHINA)工作,同期于2006年受聘于浙江商务厅担任外贸专业讲师。并且在2014创建杭州巍航国际货运代理有限公司,出任首席执行官。
并于2016年加入共勤集团(Sharelogis Group) .
Born in 1970 Hangzhou City, Zhejiang Province. Graduated Hangzhou University, international trade major. After the graduation university, started his carrer as a booking operation in company SINOTRANS SHANGHAI, while studying in Shanghai Maritime University. A year later, joined by shipping company DSR SENATOR LINES (CHINA).Slowerly build his career form seller to regional sales supervisor.
Placeses that worked:
(SINOTRANS SHANGHAI), DSR SENATOR LINES(CHINA), ECU-LINE(CHINA)
Entered ECU-LINE (CHINA) in 1998.
Employed by Zhejiang Bureau Of Commerce as Professional lecturer in foreign trade in 2006.
Founded HANGZHOU WING-LINE INTERNATIONAL TRANSPORTION CO.,LTD in 2014,Attend as the CEO of the company.
Joined Sharelogis Group in 2016