郑州公司
Intruduction
河南新百福国际物流有限公司成立于2000年,是经国家商务部、河南省工商行政管理局、郑州海关审批注册的一级货运代理企业。公司总部位于郑州市红专路109号,在新郑国际机场、出口加工区和郑州铁路东站设有办事处。世界货运联盟(WCA)和中国航空运输协会(CATA)成员企业,阿里巴巴签约一拍档优秀服务商,河南省货代协会理事单位,河南省供应链协会副会长单位。
新百福国际物流目前提供国际航空运输、国际集装箱海运整箱及拼箱、国际散杂货运输、空运包机、铁路运输、多式联运、仓储、配送、代理报关、代理报检、代理进出口及运输保险等服务,是一家优势突出,服务全面的综合性国际物流企业。
公司拥有强大而健全的国际代理服务网络,通达全球200多个国家和地区的2000多个城市,先后和俄罗斯空桥货运航空、香港国泰航空、中国南方航空、UPS、德国全球货运、美国智傲物流、阪神阪急国际货运等全球性的航空公司、船公司和货代公司建立了合作或代理关系,以期为客户创造更好的服务和更大的价值。
在空运进出口方面:我们拥有覆盖全球的精品航线,在郑州、北京、上海、 广州四大港口城市都有成熟操作经验。可以提供:进出口订舱、上门提送货、港口及目的地的报关、报检、代办机电证、保险、监管运输、验货、包装、仓储、送货等服务,对转机货物可提前预订二程货舱,安全快捷。同时,得益于郑州航空港的建设,我司率先与各大航空公司签署包仓协议,并积极拓展河南周边市场。
在海运进出口方面:我们与CMA ,MSC,ANL,CSAV等多家船公司保持着良好的业务关系和密切的合作,获得优势价格和充足舱位。此外,我们还与青岛、上海、天津的多家船公司一级代理签有长期合作协议,可以提供国内外各港之间的进出口订舱、换单、报关报检、代缴各种税费及码头费、场站提货、陆运到门一条龙服务。公司在日韩、北美及欧洲地中海航线有极优惠运价。
在铁路进出口方面:作为郑欧国际铁路货运班列优秀合作伙伴,我们可以为客户提供汽车平行进口、郑欧班列进出口运输、整拼箱操作、铁路进出口清关、欧洲和国内全境分拨。铁路出口:可为客户提供郑州铁路集装箱中心站始发,14天直达德国汉堡并接转欧洲全境的中欧铁路运输服务。每周固定三班,高频次、常态化运行。铁路进口:回程可为客户提供汉堡、华沙等始发,16天直达郑州的国际铁路整箱及拼箱进口服务,每周固定二班,可搭载货物丰富,节省时间,降低成本。
同时公司也为电商、网商、企业和个人提供保税区企业和商品备案、国际货运、报关、转关、监管车运输等综合服务,既使跨境网购合规合法,又使消费者节省了物流成本和收货等待时间。除此之外,公司专业从事国际快递进出口货物运输业务,与10多家国际快递公司签定了代理协议,出运到世界各地的快递运价极具竞争力,依托分布全球的代理网络和专业的团队,除进出口快递价格有非常好的优势外,信息反馈及时、快递跟踪力度强、确保快递的及时有效性。
作为综保区跨境电商公共仓的仓储企业,公司采用国内领先的电商仓储管理系统,并引进经验丰富的电商仓储管理人才,结合公司在河南本土专业的通关团队和丰富的社会资源,为客户提供成本最合理、服务最优质、运作最安全的跨境电商物流仓储解决方案。
Henan baifu international logistics co., LTD. Was established in 2000. It is a first-class freight forwarding enterprise registered by the ministry of commerce, henan provincial administration of industry and commerce and zhengzhou customs examination and approval. The company's headquarters is located in no.109, hongtai road, zhengzhou, with offices in xinzheng international airport, export processing zone and zhengzhou railway east station. World cargo alliance (WCA) and China air transport association (CATA) member enterprises, alibaba sign a partner good service providers, freight forwarders association director unit of henan province, henan province vice President of supply chain association units.
New buford international logistics is the international air transport, international shipping container FCL and LCL, chartered international bulk cargo transport, air transport, rail transport, multimodal transport, warehousing, distribution, agency customs clearance, inspection declaration, agent import and export and transportation insurance and other services, is a prominent superiority, services fully integrated international logistics enterprises.
Company has a strong and sound international agent service network, global reach more than 2000 cities of more than 200 countries and regions, and Russia successively empty bridge cargo airlines, cathay Pacific airlines, China southern airlines, UPS, Germany global shipping, the United States intelligence flow of snobbery, kobe came through global airlines such as urgent international freight, shipping company and forwarder company established or agency relationship of cooperation, in order to create a better service for customers and greater value.
In terms of air transportation import and export: we have the best routes covering the whole world, and we have mature operation experience in the four major port cities of zhengzhou, Beijing, Shanghai and guangzhou. Can provide: import and export booking, door-to-door delivery, port and destination of the customs declaration, inspection declaration, and mechanical and electrical certificate, insurance, transportation, inspection, packaging, storage, delivery and other services, to transit the goods can be in advance booking cargo space, the cheng brothers not only safe and fast. At the same time, thanks to the construction of zhengzhou airport, our company is the first to sign the package agreement with major airlines, and actively expand the market in henan.
In terms of Marine import and export, we have maintained good business relations and close cooperation with CMA,MSC,ANL,CSAV and other shipping companies to obtain the advantage price and adequate shipping space. In addition, we also with various shipping companies in Qingdao, Shanghai, tianjin has a long-term cooperation agreement level agent, can provide both at home and abroad of all the import and export booking, the port in single, customs clearance, pay various taxes and fees and terminal, terminal, land transportation to door one-stop service to pick up the goods. The company has excellent freight rates on the Mediterranean routes in Japan, Korea, North America and Europe.
In the import and export of railway: as zheng the international railway freight trains good partners, we can provide customers with import and export transportation car parallel imports, zheng European trains, the LCL, railway operation import and export customs clearance, across Europe and domestic distribution. Railway export: can provide customers with zhengzhou railway container center station, 14 days direct to Hamburg, Germany and the European central Europe railway transport services. Fixed three shifts a week, high frequency, normal operation. Railway import: return can provide customers with Hamburg, Warsaw, such as starting, 16 days directly to zhengzhou international railway FCL and LCL import services, fixed class two a week, and capable of carrying the goods is rich, save time, reduce the cost.
At the same time the company also for electricity, electronic retailing, enterprises and individuals to provide free trade zone and goods for the record, international freight, customs clearance, transit, regulatory car transportation and comprehensive service, and even cross-border online legal compliance, and make consumers save the logistics cost and the waiting time for the goods. In addition, the company specialized is engaged in international express import and export cargo transport business, with more than 10 international express company to sign the agency agreement, express freight shipped to all over the world competitive, relying on the distribution of global agency network and professional team, in addition to the import and export express has a very good price advantage, information feedback in time, delivery tracking strong strength, ensure the effectiveness of delivery in time.
As heald cross-border electricity protection area public warehouse of warehousing enterprises, the company adopts domestic advanced electric business warehouse management system, and introduce the experienced electricity storage management personnel, professional customs clearance company in henan local team and rich social resources, to provide customers with the most reasonable cost, the best quality of service, operating the safest cross-border electricity logistics warehousing solutions.

罗冰 Allan Luo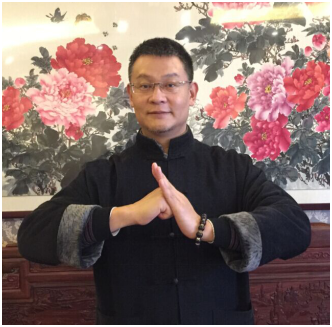 罗冰,河南省郑州市人,1971年出生,从事物流行业近20年,物流行业专业技能及管理才能等各方面突出,致力于用心服务广大客户,受到一致好评。河南国际货运代理协会副会长,河南省供应链协会副会长,河南省电商评审委员会专家,河南百福国际供应链有限公司董事长、总裁!
1992年—1995年 就职于河南中原国际贸易公司
1995年—2000年 就职于中外运河南公司
2000年 创立河南新百福国际物流有限公司,是河南本土最大的国际物流企业。
2013年 收购郑州市程驰速递有限公司,开展进出口国际快递和跨境BC业务。
2013年 创立郑州电商易通国际贸易有限公司,开展进口跨境电商业务
2015年 创立河南易通跨境供应链有限公司,开展跨境电商综合服务。
Rojbin tugan, henan province, zhengzhou city, was born in 1971, nearly 20 years in logistics industry, logistics industry professional skills and management ability and so on various aspects is outstanding, dedicated to the service to the masses of customers, by the consistent high praise. Vice President of henan international freight forwarders association, vice President of supply chain association in henan province, henan province electricity business review committee of experts, henan buford international supply chain co., LTD., chairman, President!
In 1992-1995 in henan zhongyuan international trading company
In 1995-2000 at sinotrans company in henan
Founded in 2000 in henan province new buford international logistics co., LTD., is one of the largest international logistics enterprise henan native.
2013 acquisition of zhengzhou Cheng Chi express co., LTD., to carry out import and export international express and cross-border BC business.
Founded in 2013 in zhengzhou electric shang hui international trade co., LTD., to carry out cross-border electricity business of imports
Founded in 2015 in henan hui to cross-border supply chain co., LTD., cross-border electricity integrated services.
地址:河南省郑州市金水区金成商务大厦8楼东侧801室
电话:0371-55698015
邮箱:lixy@bfcorp.cn